Located in the heart of Kirtland, Synergy Salon brings you an extensive line of top quality services and treatments by a professionally trained team designed to synergize both your inner and outer health and beauty.

With exclusive use of EUFORA products, Synergy Salon offers the highest quality experience at affordable rates.

Our friendly and knowledgeable staff are waiting to hear from you. Contact us for an appointment or Book Online.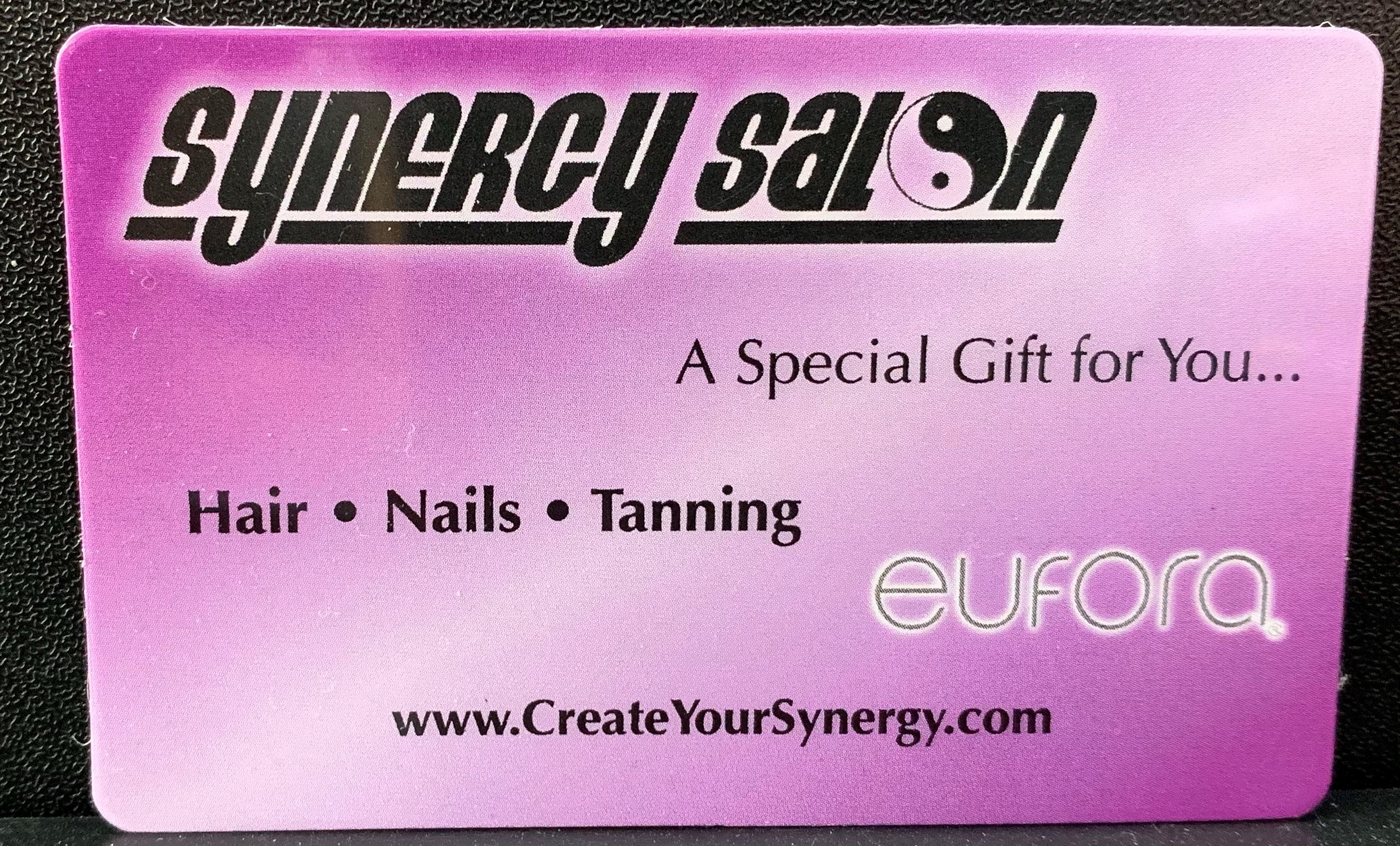 Check out our Newly Designed Cards.
Reloadable and Recyclable!
Now available for Donations for Fundraisers.
Our color prices will increase $5 on September 1, 2019.
Summer has finally joined us, but let's collaborate on your new color(s--GO NEON), hair style and beach ready nails NOW!

Buy your tan package now and enjoy 20% discount on tanning lotions at time of tan purchase.
Please stop in to meet our newest stylist, Alexys! She is not only a stylist, but talented nail tech too.